Why Are So Many Expats Drawn to Germany?
Published on 21. March 2018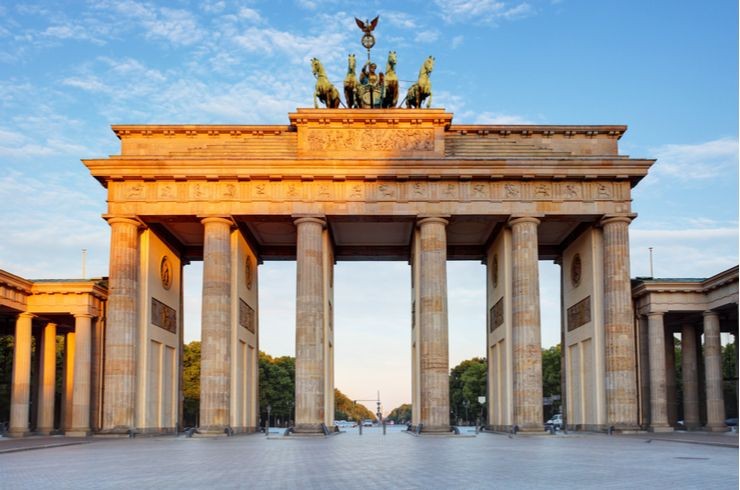 Germany is one of the biggest countries in Europe, with a population of 82,175,700 of which 7,000,000 is made by foreign residents. This country is actually second in the world, after USA, for the number of international migrants. But why are so many expats drawn there? What attracts all these people to leave their country, their loved ones and their cultural habits to move to Germany? There are many reasons and in the next lines you can read the most frequent ones.
Low Cost of Living
In Germany you can live pretty good because the cost of living is reasonably lower if compared with other European countries. In Berlin, the capital city, the living costs are also affordable. For instance, food prices are affordable, as well as other living costs. It is a little bit cheaper to rent a flat in this country or buy one comparing to other European countries. It seems unbelievable, but if you live in other northern European countries, you will find out that this one is not extremely expensive.
Excellent Working Possibilities
It offers great working opportunities, and there is a great variety in sectors, so it is very likely that you will find a job that suits you. If you are a serious and competent person, it will not be difficult to find a job and get your satisfaction. Obviously it takes a good research method, a good curriculum, a flawlessly written presentation letter and often the German language also plays a fundamental role. Germany continues to have a dynamic labour market and has always been better at dealing with the crisis than other European countries. Just remember the past, what happened after the First and Second World War? Germany was defeated and had a great debt and was in a terrible crisis, but it did not take this country more than just a while to rise up again and become the leading country in matters of expanding economy. Indeed, also nowadays in some sectors, the job demand is increasing. The German jobs market hit the record in 2017, about 638,000 jobs were created last year. These are really motivating numbers for an expat, don't you think?
Good Social System
Germans are considered to be very organized people, and so is their country too. Thanks to a hard and precise organization, they have achieved to get very functioning and fast institutions, efficient healthcare and bureaucracy, estimated education, great social system and many more. A good social system is the most important thing to have anywhere you live. In case of losing your job, there they will sustain you and help you quickly find a new one. There, the country cares about its inhabitants and makes their life easier. As well as a good social system, they have a good working system, great infrastructure and a stable economy. It is like living a dream to live in this country, isn't it?
It Is Right In the Middle of Europe
However, there are more reasons why so many expats come to live there. For example, considering the fact that it is in the middle of Europe, it is really great for travelling around Europe. While living there, you can easily move from one part of Germany to another part, because they have great roads and highways, and what is even better, is the fact that they are actually free of charge, unlike in many other countries, European or not. Thanks to that, you don't need to spend a lot of money while moving around and exploring other interesting places. If you pay attention, you will notice, that Germans are all the time moving somewhere and going from one place to another. It is really nothing for them, because most of them just like travelling, especially by cars, in their own country or in others. In addition to that, if your wish is to live and work in some other country, you can easily move from Germany to one of them or one of its numerous neighbours.
Great Beer
Not to forget, that there might be also another interesting reason why people like coming here. To taste a beer and then stay there to taste and drink even more of them. For instance, during a year, it is estimated that in Germany is produced a third of the world's 15,000 beers varieties and Germans drink about 110 litres of beer per person per year. That really explains it all, doesn't it? There are a lot of excellent beers, and of course the famous Oktoberfest in Munich, where many locals, expats and tourists like to come.
It Is a Perfect Functioning Country
In a nutshell, it is one very efficient and organized country. By living there, you will be able to find your own stabilization and peace, and once you have that, you can always decide if you want to stay in this country or come back to your own and invest your money there, or return once you are retired. The most important fact is that this country is a perfect functioning country and that if you live here, you will enjoy all benefits it has to offer its citizens. In the world of chaos, where is better to live, than in one country that still preserves its order?