What Does Schengen Visa Insurance Usually Cover?
Published on 12. December 2017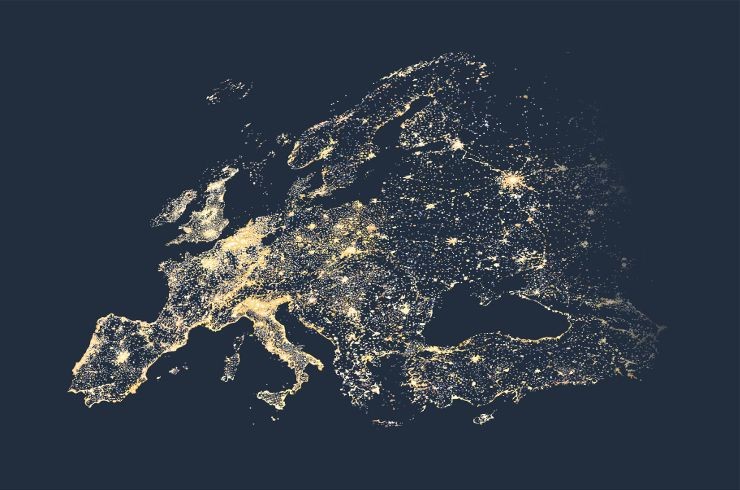 The Schengen Agreement is an agreement on free movement and on a common immigration policy between the countries that have signed it. It was signed by most of the European countries, 26 of them. These countries constitute the Schengen Zone.
Moreover, it is good to know that there is a White Schengen List, a list made up of countries whose citizens can travel to the Schengen zone without visas.
No matter whether you are planning a private or a business trip, alone or in a group, you should always check whether or not you need a Schengen visa. You should also find out what you actually need in order to prevent that your request for a Schengen visa is denied.
We've explored for you everything you should know about the Schengen visa insurance and about the risks it covers.
Travel Insurance for Schengen Visa
Regardless of how well organized and optimistic you are, statistics say that the unforeseen circumstances are constantly appearing during the travels. That's why a travel insurance is a "must have" wherever you're going and however long you're staying.
In most of the cases, people need an emergency medical service while abroad, and we all know that in some countries even a simple medical procedure can cost a fortune. That's why one of the requirements for a Schengen visa is that you have a proper and adequate health insurance.
Travel insurance for Schengen visa is different from other types because it has to meet special conditions.
In order to make sure that your request for a Schengen visa will be accepted the insurance must:
include the emergency medical expenses and the return costs to the country,
be valid throughout the stay in the territory of the Schengen member country,
have a minimal coverage of € 30,000.
Always read the terms and conditions of your travel health insurance policy, especially if you need a Schengen visa.
Which Travel Insurance Is the Most Convenient for a Schengen Visa?
It depends on individual traveler and on the type of travel. You cannot have the same travel insurance when you go on a relaxing holiday to a famous tourist destination and when you go on a solo survivor adventure to a remote island.
Many insurance companies do not cover accidents arising from extreme sports. And it wouldn't even occur to some people, but riding a horse is considered to be an extreme sport.
Do not forget to check whether your travel insurance covers the damage caused by theft or loss of things, the accidents involving other people, or a delayed or missed flights. If what you have is only a "basic coverage", make sure you change it to an extended coverage. Otherwise, if you travel by a car in the Schengen area and you have a car accident, your bank account might become devastated.
When applying for a tourist Schengen visa, you can choose among applying for one, for two or for multiple Schengen visa entrances. Travel insurance required for all three types is the same.
What Does the Schengen Visa Insurance Cover?
These are the risks that Schengen Visa Insurance provides:
Emergency medical assistance in the Schengen area,
Extraordinary evacuation,
Transportation of mortal remains to the home country,
Returning of a person of minor age,
A cancellation and a sudden ending of a trip,
Compensation for accidental death, injury or disability,
Funeral expenses,
Lost, stolen or damaged luggage and documents,
Missed flight due to a mistake of an airline company,
Delays due to the weather conditions,
The case of abduction,
Costs related to pregnancy during the first trimester.
What are the limitations when it comes to the Schengen travel insurance?
Some insurance companies do not cover the treatment of complications of a chronic illness in a foreign country. However, if you are declared capable for the trip, the most of the travel insurances cover the unexpected emergency situations.
Consequences of a misuse of drugs, alcohol and illicit substances are also not on the list of insured risks.
Stay away from high-risk activities such as diving, parachuting, snowboarding, etc. You will probably need to pay medical assistance in the event of an injury from your own pocket.
Also, avoid the areas that are affected by war. The suicide in a foreign country is excluded from all the travel insurance policies.
Of course, none of us would like to get into a situation where the travel insurance must be used. Regardless of the desires, these things happen every day, and most of the people eventually have to use their travel insurance policy. It is therefore important that you read every letter of your policy, in particular the smallest one. Another option is to buy a travel insurance policy from a proven insurance company, with a tradition.