Transit Schengen Visa Explained
Published on 09. November 2017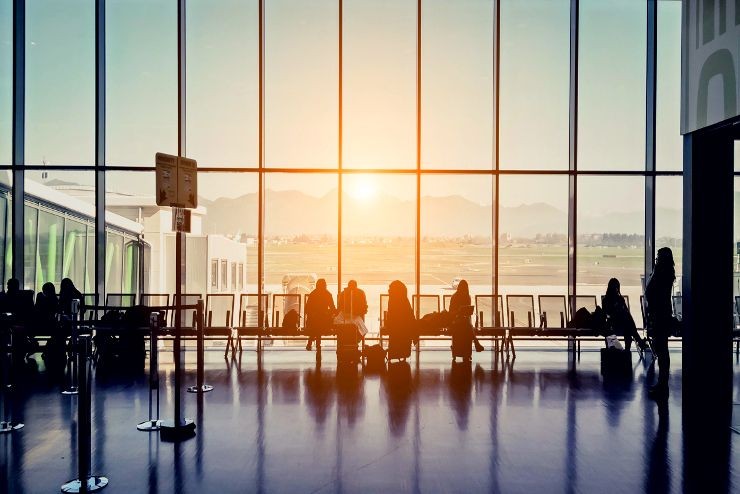 Airport Transit Visa (Schengen visa type ''A'')
An airport transit visa allows you to have a stopover at an airport in the Schengen area. With this visa, you are allowed to transit through the international zone of the Schengen country airport. However, with an airport transit visa you are not allowed to leave the international transit zone of the airport, which means the entry into any of the 26 countries in the Schengen area is also not allowed.
For example: If you travel from India via French airport, let's say Charles de Gaulle to enter the United States, and you are going to wait for a few hours at the airport, then you will need to apply for an airport transit visa depending on your country of citizenship. Please keep in mind that if you want to change airports in France you will need to apply for Schengen visa type ''C'', which allows you to stay in the Schengen area countries for up to 90 days in any 180 day period. This visa is issued for purposes such as business, tourism or family visits.
What are the requirements for an airport transit visa?
You are required to submit the following documents:
- application form (fully completed and signed by the applicant)
- valid travel document (your passport must be valid for minimum three months upon the expiration of the visa you are applying for and the first issue date of your passport must not be more than 10 years ago)
- 2 recent passport size photographs
- fee (the fee is EUR 60)
Supporting documents:
- confirmed flight itinerary to your country of destination
- valid visa for the country which is your main destination (if applicable)
For applicants under 18 years of age:
- birth certificate (a copy)
- notarized authorization signed by the parents allowing their child to travel
- if a child is traveling with one parent, an authorization signed by the parent who is not travelling
Note: This is by no means an exhaustive list. The Embassy officials reserve the right to ask for further documents. All documents must be submitted in person.
Nationals of the following countries need to apply for an airport transit visa:
Afghanistan, Bangladesh, Democratic Republic of Congo, Eritrea, Ethiopia, Ghana, Iran, Iraq, Nigeria, Pakistan, Somalia and Sri Lanka
You can take a look at the common list of third countries whose nationals are required to be in possession of an airport transit visa here.
Exemptions
You will not have to apply for an airport transit visa if you:
- hold a diplomatic passport
- hold long-stay visa or residence permit issued by any Schengen area country
- hold a Schengen short-stay visa
- hold a residence permit issued by Andorra, Canada, Japan, San Marino or the United States
- hold a visa for a member state of the European Economic Area, Canada, Japan or the United States
- are a family member of a European Union citizen
- are a flight crew member and national of a contracting Party to the Chicago Convention on International Civil Aviation
Transit Visa (Schengen visa type ''B'')
This visa is issued for people who want to transit through Schengen area countries on the way to a non-Schengen area country. Transit visa type ''B'' gives you the right to travel through more than one Schengen member state by plane or a car. A transit visa can be issued for one, two or multiple transits, however, your each transit period cannot exceed 5 days.