Top European Countries for Employment
Published on 07. September 2017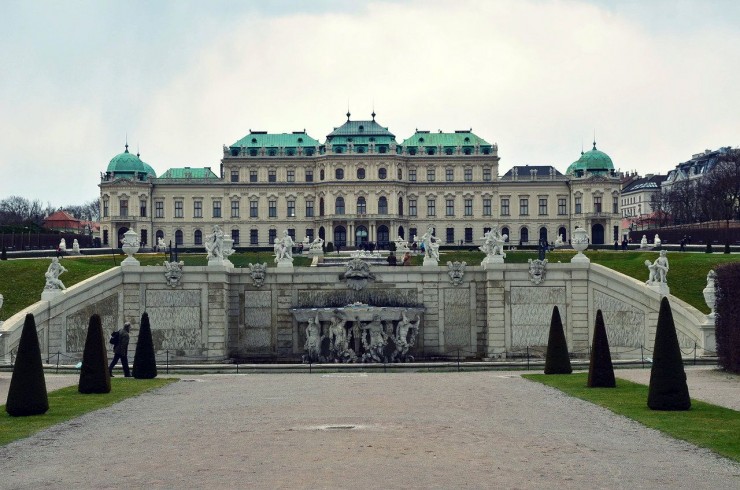 Europe is often characterized as a continent where it is relatively easy to find a job. However, the employment rate and the life standard are not equal in all of the countries of the old continent.
If you are looking for a popular and a highly paid job, start searching in some of these countries:
Estonia
This small Baltic country with no more than 1.3 million inhabitants has the ideal results in each of the three required parameters: temporary employment, temporary employment of young people and involuntarily cut working hours. Less than 3% of all employees are part-time employees, which is considered the best percentage in relation to all the others European countries.
Norway
For years, Norway occupied the very first place when it comes to the employment. It is ranked as the country with the highest average salaries, the longest life expectancy of inhabitants and the best living conditions in general. Engineers, waiters, cooks, medical workers and teachers are required. On average, you can earn about 3,500 euros a month, and one of the conditions is a good knowledge of English and a good knowledge of the Norwegian language.
UK - United Kingdom
Although all the required parameters place the UK among the top countries it is advisable to look for a job in, it's not all perfect. In this country, there is quite a high rate of involuntary part-time work.
Austria
The members of Western Balkans nationalities usually seek for a job in Austria. And most often they manage to obtain it. One of the Austria's characteristics is that this country is one of only three European countries that have recorded a higher number of employees now than before the big global economic crisis. To be hired in Austria one doesn't need a visa, but a work permit, so called Rot-Weiss-Rot-Karte, after finding an employer. And how to get it the easiest way possible one can find out on the official website of the Austrian Embassy in your country.
Denmark
Denmark is a paradise for the young people looking for work. In this country, only 10% of the young population is unemployed. This small Scandinavian country is also known as one of the happiest places to live in the whole world. The flexibility of the workforce, social security of citizens and proactive employment policies are ideally combined. While fighting against unemployment, Denmark is very happy to receive and employ foreign workers. According to some studies, by the end of 2018 there will be up to 100 000 foreign workers needed in Denmark. Craftsmen and highly educated professionals are most likely to get a job in this country.
How to find a suitable job in Europe?
The safest and the easiest way to get a job in one of the European countries is to search for a help at one of the employment agencies. This service usually costs several hundred euros.
Some agencies offer more favorable conditions and enable you to pay for the services only after you find a work position abroad.
The cheapest alternatives are web sites and job searching portals. They present both the countries that offer employment and also different types of job: part-time, temporary, permanent, student jobs…
The companies set up their business offers to these sites, and you register you can further inform yourself and apply for the jobs that interest you. All you need is a clear and concise biography since the services at these sites are mostly free.
Before you venture to some of the European countries in search of work or practice, inform yourself well whether it belongs to the Schengen zone.
If you intend to stay for a longer period of time to work there, you need to obtain a residence or work permit.