Single and Multiple-entry Schengen Visa
Published on 28. February 2018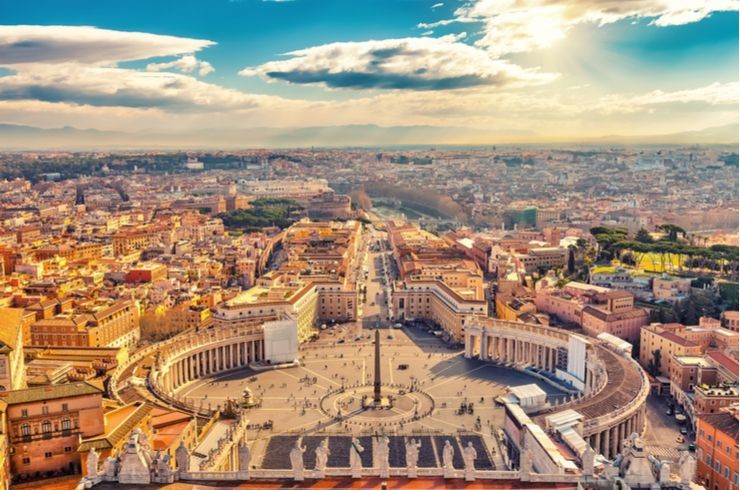 Europe is one of the most visited continents. It consists of 50 independent countries, 26 of which are Schengen member states where passengers can enter and exit only with a single stamp in their passports. If you decide to visit one of the European countries or to travel through the Old Continent, the first information you will come across is that you need Schengen visa for 26 countries.
The second one is that there are several types of Schengen visas. Besides being informed about how and where to apply for a visa request, you need to know which type of Schengen visa is right for you. The next step that most people take is a detailed online survey. The most common outcome of this scenario is the increasing confusion that grows in proportion to the number of information you keep encountering. Finding accurate data can become a mission impossible to fulfill. Some may even give up since everything seems more complicated than it really is. Particularly confused are travelers who plan to visit or go through several European countries. In these cases, you should find out whether you need a Single or a Multiple-entry Schengen visa.
Which Type of Schengen Visa Do You Need?
To resolve this dilemma, you need to answer two questions:
- Will you visit one or more Schengen States?
- If you visit only one Schengen Area country, will you stay in it during the whole trip or will you leave and return?
Once you have these answers you will certainly know which of the two basic types of Schengen type C visa you need: a Single or a Multiple-entry Schengen visa.
Single-entry Schengen Visa
Single-entry Schengen visa is exactly what its name says. It allows you to enter any country in the Schengen Area ONCE. But do not confuse single-entry with one country.
Here's what this really means.
If you apply for a Schengen visa at the French embassy in your country, you will be granted an entry to France but also to any other country within Schengen zone. You can go to France, visit Germany, and then go through Belgium, all the time with the same visa. It is important that the countries you are visiting are all members of the Schengen zone. Once you leave the Schengen territory, you must apply for a new visa in order to be able to return.
Multiple-entry Schengen Visa
Multiple-entry Schengen visa is the best choice for all of you who are not sure where in Europe they could end up. This type of visa allows you to enter all the countries of the Schengen area as well as to leave and return there as many times as you want within 90 days.
If you have a multiple-entry Schengen visa, you can enter the Netherlands, and then some of the countries outside of the Schengen Area, such as England, and then return to the Netherlands, or go to Italy or to any of the 26 countries that support this visa system. It is most commonly used for business trips, medical treatments or family visits. It is important that you know that if you leave the Schengen territory, your Schengen visa will expire after 180* days. Although it provides you with the greatest possible flexibility during the trip, when applying for a multi-entry Schengen visa, one must include flight reservations, accommodation confirmations, and a detailed travel plan.
There is also a Double-entry Schengen visa which gives you a right to enter some of the Schengen countries twice.
If you are still in dilemma, it would be best for you to find a reliable insurance company that offers the best coverage at a minimum cost. Get well informed before applying for Schengen travel insurance and plan your trip wisely so that it remains in your memory as a pleasant adventure.
* its validity is limited to 90 days within six months