Schengen Visa Requirements for Philippine Passport Holders
Published on 23. January 2018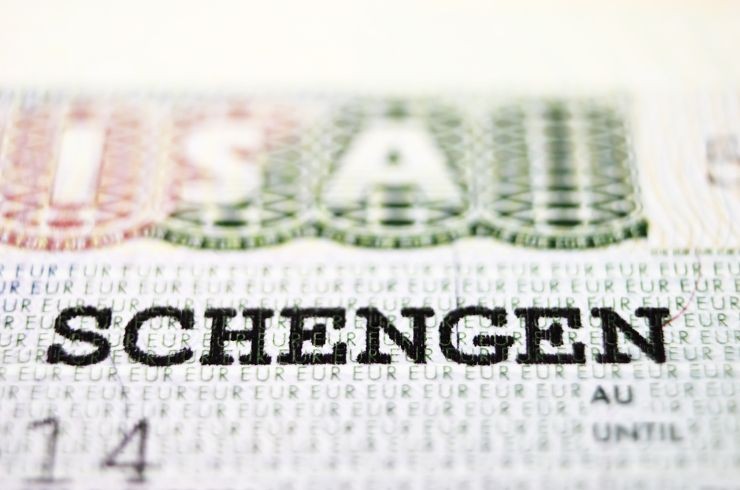 Emerald fields of rice, volcanos, jungles, sandy shores along the blue sea, coral reefs and smiling people. This is how tourists most often describe the Philippines, an archipelago consisting of 7,107 islands and stretching from the south of China to Borneo. Hundreds of ethnic groups together with foreign influences formed a unique Philippine culture.
Most Filipinos are eager to at least once visit Europe and get to know the culture, history and the beauty of The Old Continent. What they should know right away is that they need Schengen visa in order to stay in most of the European countries.
The Schengen zone consists of many European countries, of 26 of them to be precise, who agreed to allow their citizens a free movement within the Schengen area. This practically means that Philippine passport holders need only one Schengen visa to visit one or each of the Schengen countries.
The first step is to carefully study the list of countries for which you need a Schengen visa. There are some countries in Europe that are not part of this agreement or which are in the process of participation, so that the Filipinos would need different types of visas in order to go to these countries.
When and where to apply for a Schengen visa
In order to visit one or more Schengen countries, holders of Philippine passports have to obtain a valid Schengen visa. The Schengen visa allows all the Filipinos to stay in these countries for up to 90 days within 6 months, and can be used for tourist visits or for business trips. It is important to emphasize that Schengen visa does not provide employment opportunities.
For a Schengen visa you can apply up to 3 months before your trip. A good advice is to do it as early as possible and to leave enough time for a possible re-application in case you get denied or an eventual supplement to the necessary documentation is needed.
Citizens of the Philippines should apply for a Schengen visa at the embassy or at the consulate of the country they are planning to travel to. If you are planning to visit several European Schengen member countries, you will be required to submit your application to the Embassy of the country where you are planning to go first or where you will stay for the longest period of time. Most of the embassies are located in the capital of the Philippines, in Manila.
Do not be confused by the fact that not all the Schengen countries have their embassies in the Philippines. Some of the embassies process Schengen visa requirements for other countries as well. So for example in the Norwegian Embassy you can apply for a Schengen visa for Estonia, Finland, Iceland and Sweden.
Use these useful tips to increase your chances of getting a Schengen visa
Applying for a Schengen visa and waiting for an answer is certainly not the most entertaining part of travel planning, but it is certainly necessary. So arm yourself with patience immediately, do a detailed research and inquire about everything that could accelerate and facilitate this process. Basic information on the Schengen visa and on the application form can be found on the Embassy's website.
These are some useful facts that each holder of a Philippine passport should know if he or she plans to visit Europe:
• The type of Schengen visa you are applying for depends on the intention and on the purpose of the trip. Tourists apply for a regular tourist visa or a visa to visit a friend / private person.
• Requests are generally the same in every Embassy, but some of them may have additional conditions, so it would be best to focus on the requirements of the specific Embassy in which you are applying for a visa.
• After you collect all the necessary documentation, what follows is the interview and the payment of a visa processing fee of 60 €.
• The interview is very important and the best thing you can do is to be honest. The interviewers are mainly interested in two things - in the number of days you are planning to stay and in your ability, or the ability of the person you indicated, to bear a part or the entire cost of your stay in the Schengen area. If you are fully prepared and if you have all the necessary documents to support your claims, you have no reason to worry. Schengen visa will be granted to you.
• In the end, you need to make a certificate that proves that you have a booked flight and you will need Schengen visa insurance for the period of your trip from one of the travel insurance companies.
It is also very important to check when your passport expires and to make sure this doesn't happen in the middle of you trip.
If you had followed all the steps, then your request must have been accepted. You now have enough time to explore all the interesting destinations of the Old Continent. For most Filipinos, traveling to Europe is not a normal holiday, but the realization of a life-long dream.