How to Travel Low Cost in Europe
Published on 25. June 2018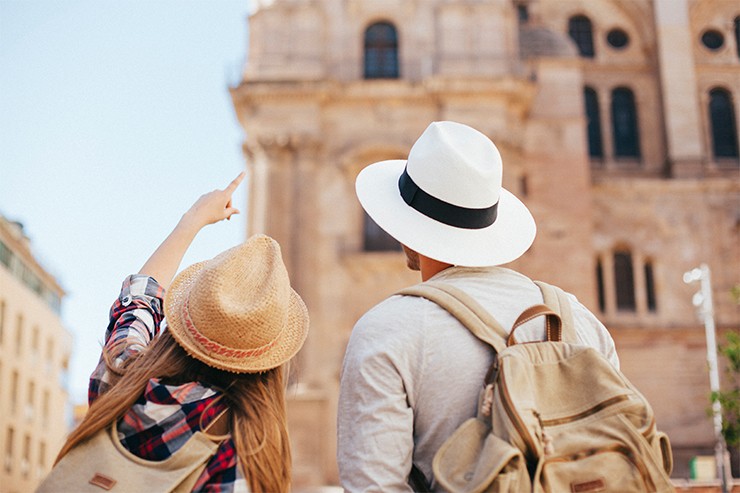 If you have intention to travel in Europe, you might be interested to find out about a few tips on how to spend less money during your trip. A good thing to know is that in Europe nearly all the cities are well connected and you can arrive anywhere you want. The question is only how much money you will have to spend to realize your intention and come to your destination. In the next lines, you will get a few ideas about various possibilities of low cost travelling in Europe.
Low-cost Airlines
If you want to travel within Europe, and you want to spare some money on the plane ticket, then you should look for low-cost airlines. The most famous are Ryanair, Wizzair, EasyJet, Vueling and Eurowings. We suggest that you start tracking the flights long before your desired departure date. Use some kind of flight search engine like Google Flights, sign up with your mail and keep track of the flight prices. This is the best way to follow if you wish to buy a cheap ticket with a low-cost airline. The compromise here is to travel light, because if you wish to take with you too many things, then you will have to pay a lot more for additional luggage.
Bus and Train
Another great and cheap way of travelling is by bus or by train, and this time you can carry with you also a big suitcase. The distances in Europe are not so big like in USA, Canada or Australia, therefore here the bus and the train are a good compromise. If you decide to travel by bus, then you should look for the company Flixbus, because it offers 1,700 travel destinations in 28 countries. The good side is that the price is great and you will also have some comforts like Toilette, Wi-Fi and enough space for your legs. However, if you want more comfort, but still want to spend less money, you should look for the train. If you wish to visit different cities and countries while you are in Europe, then we suggest that you buy an Interrail Pass, that allows you to travel to 30 different countries for a great price.
Ride-Sharing
Another low-cost travel possibility is to travel by car with someone else. Don`t worry, there is a special website, where you can look for a ride. BlaBlaCar is a website where you can find people that are travelling to some certain destination and want to share the free seats in their car for a little amount of money. As they already have to travel to a certain place, and they are travelling alone, they want to earn some money by offering other people the possibility to travel with them, have some company and spend less for the trip. Drivers know that people are mostly sceptical and due to its difficulty, they offer low prices. However, on this website you can look the drivers' reviews made by the people who already travelled with them before you decide whether you want to give it a chance or no. You can also search your destination and see if someone is going there.
Don't Travel in the Summer
If you want to save some money during your travel in Europe, you should know that in the summer the prices are really high, because it is a vacation period. If you want to be clever and get lower prices, consider travelling in autumn, winter, and spring. That way, you can find cheap flights and cheap train and bus tickets as well. If you want to see some city, maybe it is even better to visit it when it is not so hot like in summer. In case you want to spend your summer vacation on the sea than you don`t have much choice than travelling in the summer.
Car Trip with Family or Friends
Another way of travelling low cost through Europe could be to arrange a trip with a group of people. No matter if you are travelling with your family, loved ones or friends, you can spend less money if you all share the costs. Some people rent or buy campers and go on vacation by having their own accommodation so that they don`t have to spend money for hotels. Otherwise, if you are just moving from one destination to another, you can go by car with several people and arrange that you all share the costs. Just imagine travelling somewhere on a prolonged weekend with your friends, they will be satisfied to have the driver, and you will be happy to have company and to spend less money. It could be an amusing and nice trip. What do you say?
Spend Less, Travel More
Do some research on what could be the best option for you and just go for it. Better travel now, that you can, than postpone your travel for some other time that might never come. Jump at the occasion, especially if it is low cost. You won`t regret travelling, because each trip always brings something new and new experiences. By travelling low cost in Europe, you can spare some money that will allow you to travel more in Europe.Maybe you can consider travelling more during this very same trip, by making some unexpected excursions or by prolonging a few days. Otherwise, maybe you can save the money for the next trip in Europe. Spend less now, travel more later. How about that?