How to Apply for a Schengen Visa With Your Indian Passport
Published on 26. April 2018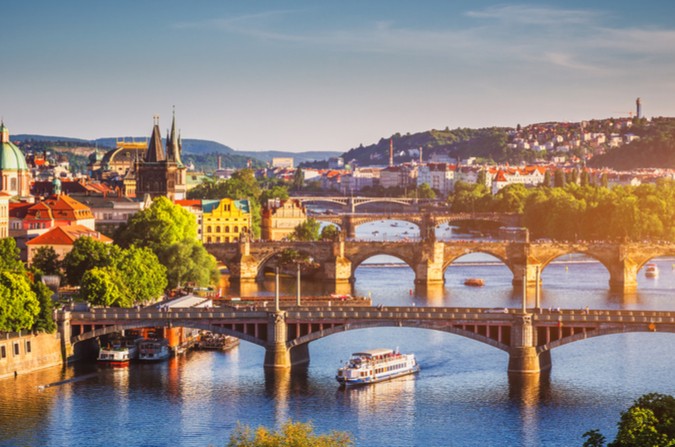 If you are an Indian citizen and you wish to travel towards the Schengen area, you have to apply for a Schengen visa. Citizens of some countries need it to be able to enter the countries of the Schengen area, and the country of India is one of those. Applying for Schengen visa might sound like a ton of bureaucracy, but it is really not that difficult. Actually, it is pretty simple. Here is all you need to know and what do you have to do to apply for it.
What Is a Schengen Visa?
A Schengen visa is a short stay visa (90 days) that will allow you to circulate in the Schengen area. These are the 26 countries that signed the Schengen agreement: Austria, Belgium, the Czech Republic, Denmark, Estonia, Finland, France, Germany, Greece, Hungary, Iceland, Italy, Latvia, Liechtenstein, Lithuania, Luxembourg, Malta, the Netherlands, Norway, Poland, Portugal, Slovakia, Slovenia, Spain, Sweden and Switzerland. Before applying check if your destination country is between these. If yes, you will need to apply for a Schengen visa.
How and Where to Apply?
Applying for a Schengen visa is a simple procedure. The first thing to do is to visit the website of the embassy or consulate of the country you are going to visit. There you will find useful information about the application procedure and requesting an appointment to present your documents.
Here
you can find a list of embassies and consulates in India. If during your travel you intend to visit several Schengen countries, you will need to apply for a visa to the Consulate of the country where you will spend the longest period.
Required Documents
When applying for a Schengen visa, you will be asked by the embassy to present some documents; the first document that you have to present is your valid Indian passport, which should have at least two blank pages. Check out its validity, its expiration day should be at least three months later than the end of your stay. Then you will need to fill a visa application form, that you can download here. Once you have done that, you have to take a recent photography of you and it must conform to the ICAO requirements. The next thing you will need is a travel insurance that covers medical emergency, hospitalization and repatriation. The insurance must cover at least 30.000 EUR and it must be valid in the whole Schengen area throughout the extent of your stay. In addition to these documents you will have to provide also other documents related to the purpose of your travel and the evidence that you can financially support your stay.
However, this is a list of the generally required documents. For this reason, as said before, we suggest you to refer to the website of the embassy or consulate of interest for a more accurate list of documents. It is possible that you will need an appointment to submit the documents. After the application you may be asked to submit more documents or information or you may even be contacted for a personal interview.
How Long Should You Wait for Your Schengen Visa?
Normally the consulate issues the visa within 15 days, but in exceptional circumstances the entire procedure can last up to 60 days. Therefore, we suggest you to submit your application as soon as possible. Don't put off until tomorrow what you can do today!
It isn't so complicated, right? After you read carefully all information, you can start organizing and preparing the documents you have to submit. The sooner you start, the sooner you will finish and be free. Then, when your part is done, you will just have to wait. Your patience might be put on a test. While waiting, start with trip organization and decide which things you want to bring with you on the trip. That way, when your Schengen visa is ready, you will be ready too, and your trip can begin! We wish you good luck with the application and a nice trip!