Applying for French Schengen Visa: Guidelines and Requirements
Published on 09. February 2018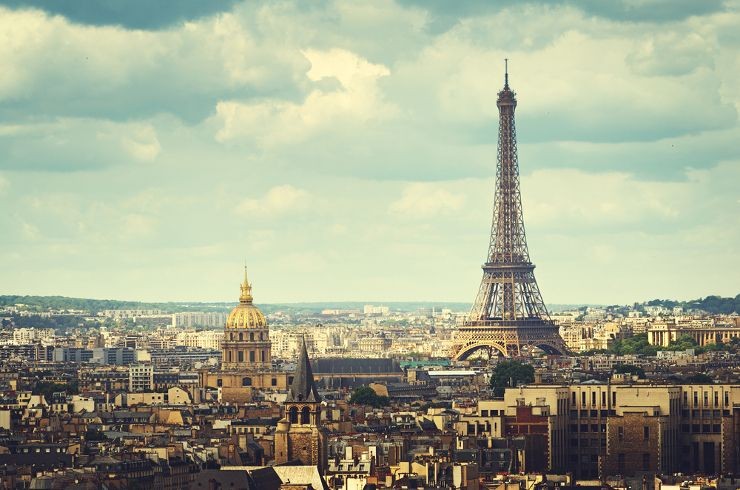 France is the world's top tourist destination for many good reasons. It's the biggest European country and its many regions look and feel different. Each region has its artistic and architectural masterpieces, impressive museums, natural landscapes, and a rich history and culture. France is the country famous for love, cheese and wine and a rich culinary culture that permeates its symbolic cities. If you are planning to immerge yourself into its culture and language, for a short or a long time, then you may find this next lines useful. It doesn't matter if you are a student, or a worker, or you are just planning to stay there to learn French and visit as many beautiful places as possible, you should take into consideration that you may require a French Schengen Visa. Here is what you need to do before applying for it.
What is French Schengen Visa and Why Do You Need It?
A French Schengen Visa is a document that is issued by French embassies and consulates. It allows you to visit or live in France for the amount of time specified on it. You will be given a specific type of Visa depending on the duration and the purpose of your stay. As you may know, the Schengen area consists of 26 European countries (of which 22 EU countries). Being one of them, France requires the Schengen Visa as well. It is nothing more than a sticker that will be attached on a free page of your passport, once you have got it. It looks the same way as for the other Schengen Area countries. You may need it if you are not a citizen of one of these countries or if your country does not belong to the European Union. However, this is valid for most of the countries, but as always in life, there are some exceptions. Here you can quickly find out if you need a French Schengen Visa and also get information about the documents to submit and the applicable fees.
What Do You Need to Do to Apply for It?
If you have found out that you are actually required to hold a French Schengen Visa, here is how you should apply for it and which documents you have to present. First of all you have to download the Schengen Visa application form or take a copy from the nearest French diplomatic office (embassy or consulate). Fill it carefully, sincerely and don't forget to sign it. However, if you are still a minor or your child is a minor, then both parents or the foster parents will have to sign it. Once you are done with the application form, you will surely have to check something on your passport. Be sure that its validity extends at least three months beyond your planned date of departure from the France territory and that it has at least two blank pages left. The next easy thing to do is to take two or just in case more recent photos of you with a white background. The format is advised to be the same as for the passport 35x45mm. Then there are several other documents to be provided, first of all your civil status, then a proof of your financial resources like your bank account balance, in order to show that you have enough money to live or travel there during your stay. Furthermore, a Schengen Visa insurance is required, you should look for one that is valid for the Schengen area. In addition to that, it is also advisable that you have with you the evidence of your accommodation (a hotel, rent, friend's address and invitation, universities dormitories acceptance etc.) and travel tickets. This should do, but be prepared that the list of documents varies from country to country and according to the different types of visa. So, if you want to be sure, it is better to check also on the website of the French diplomatic office in your area or by phone or even better arrange an appointment with embassies and consulates in order to submit all documents and ask for any further questions. Better start well in advance with the application procedure, than be late and be sorry if you do not manage it in time.
Which Kind of Visa Do You Need?
Depending on whether you are just a tourist intending to stay in France for pleasure or to visit your family that lives there, or a student planning to start or continue his University education, or a businessman travelling due to business meeting, or a person who wants to go there to work or seek a job, or just a transit traveler and France happens to be your transit area for a day or a couple of days, there are different kinds of Visa according to each case. For example, a Short-stay Visa or Tourist Visa is valid for the exact number of days specified on it and you cannot stay longer than 90 days in the period of 6 months. Take into consideration that with this kind of visa you are not allowed to work or earn money there. Meanwhile, a Business Visa will allow you to do business in France. If you happen to be a student you should apply for a Student Visa, which allows you to stay and study in France. But, before applying for it, you should have a letter of acceptance from your chosen University or School. Different enrolment conditions depend on your nationality. If you are going to work in France, you need to apply for a Work Visa, in order to live and work there. A Transit visa, which is meant for people who are transiting the Schengen Area, has two different types: An A and a B Transit Visa. The first one is meant for the airport and you are not allowed to abandon the international transit area of the French airport. The second one has a duration of 5 days in order to allow you to travel through the member countries of the Schengen area and arrive to your final destination.
What Comes Next is Relax
Now that we provided you with all the information, you can start to pile up all the necessary documents for your application. And don't forget to search for the diplomatic office in your area for an appointment. It may take a long time before you will get the Visa in your hands! After you have done all of this, you can get yourself a nice cup of warm chocolate and start to think what to put in your luggage. Nothing more awaits you than a nice pleasant and relaxing stay, now that you've finished with all the bureaucracy! At the end, it was not that difficult. Good luck and au revoir!